Top 10 trans pornstars on Instagram
Do you know what I love about Instagram profiles of pornstars? You can see their everyday lives along with their hot bodies. It is true that this social media platform does not let you see the juiciest details, but there is a certain charm in imagining what is behind the censored parts. Anyways, these top 10 trans pornstars on Instagram know how to attract followers, with their clothes off or on.
These gorgeous MTF women have captured the attention of many porn enthusiasts by performing in steamy porn movies. I went through many pornstars' Instagram accounts to see what they were posting. It was tough to pick only ten beauties to put on this list, but these are, in my opinion, the best trans pornstars you can find on this platform.
10. Daisy Taylor
With a face of an angel, Daisy Taylor looks so feminine and innocent. But once she starts undressing, her wild side gets out. Full lips and mid-size boobs add to her delicate look even more. Daisy had her debut in 2018, and since then, she has worked with many top-notch productions. Just a year after her debut, Daisy won the Fans Choice award in the trans category. Her performances show great talent, whether she jerks off or gives and receives blowjobs and hard drilling. She even casts for traditional F+M porn movies and performs just as well.
Daisy Taylor's sensual side is perfectly displayed on her Instagram page. There are many lingerie shots with soft lighting that make her 63.5k followers lust for her.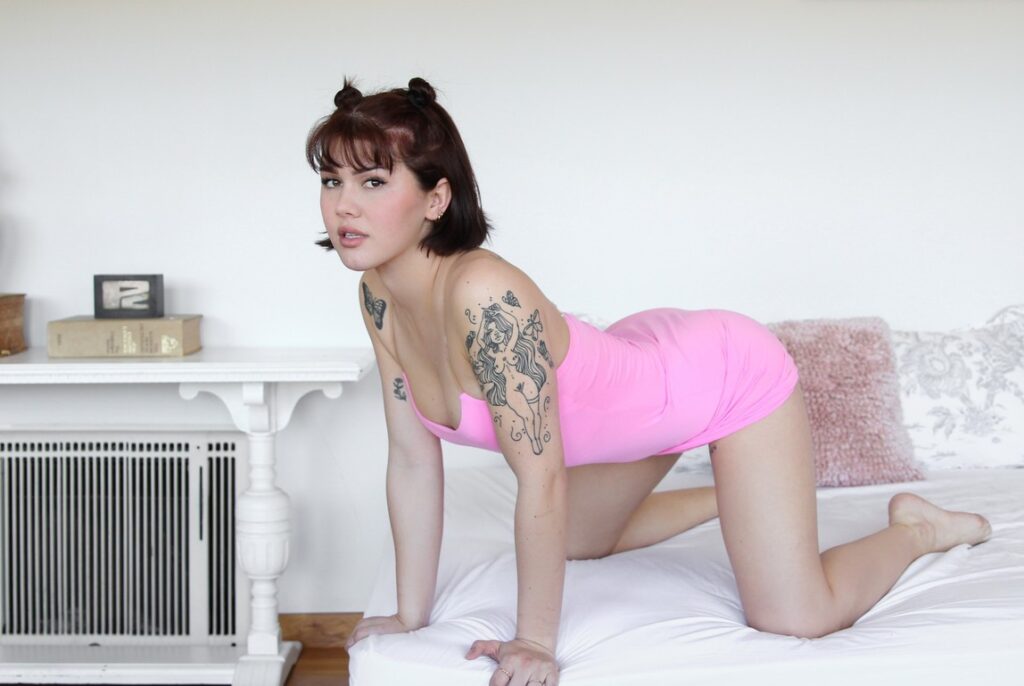 9. KimberLee
KimberLee is one of the hottest European porn actresses. This award-winning star can bewitch anyone with her sensual features, big round boobs, and massive cock. Originally from Bavaria, Germany, this hottie entered the porn world in 2015. Aside from working with Evil Angels and Trans Angles productions, KimberLee also films for her own website. You can see her in solo, trans+male, and lesbian scenes, as well as in gangbangs and virtual sex scenes.
When you go through KimberLee's Instagram profile, you would say that she's more an IG influencer than a typical pornstar. There are professionally made photos, and the ones from her private life, all showing her fully clothed, plus some Jesus appreciation and trans rights posts. It seems like an odd mix, but her 46.9k followers dig it.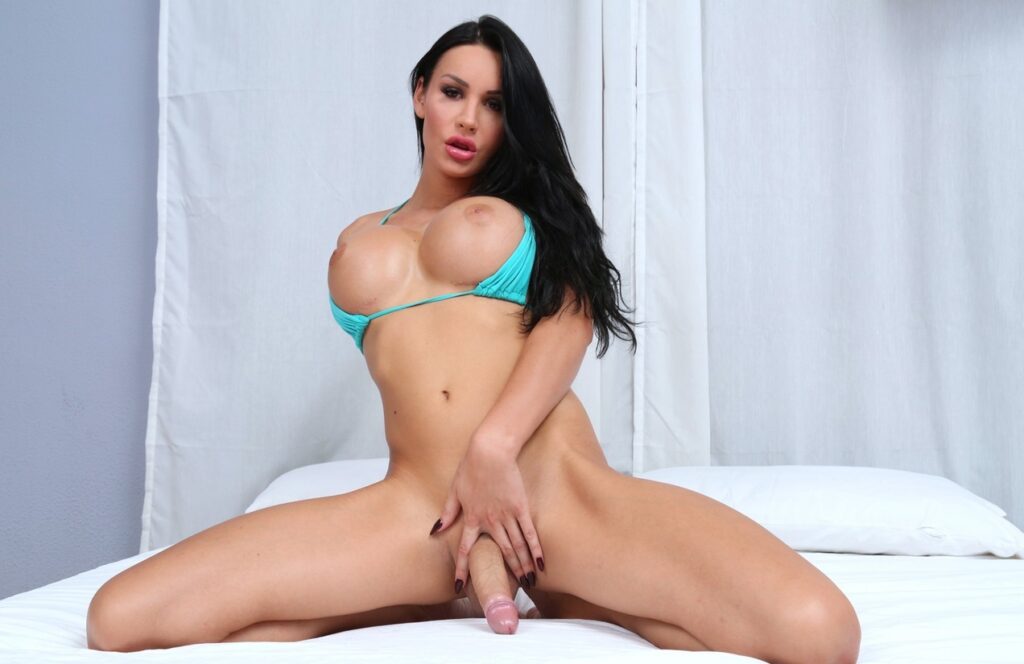 8. Khloe Kay
A Latin beauty such as Khloe Kay cannot go unnoticed. She entered the porn industry in 2018 when she was 23 years old and has already scored a TEA's Best New Face in Porn award (2021). This fitness enthusiast has a tight bronze body with natural flat tits. Khloe is primarily a bottom and does scenes with cis guys and T-girls, but she has stepped out of that pattern a few times as a top. Even though she's relatively new, Khloe already has more than 120 movies and even runs her own website.
I love that you can see more on her Instagram than just modeling shots. There are photos of her adorable dog, and photos where she shows how wild she is in private life as well, like when she hangs and goes out with her friends. This peak in her personal life got her 104k followers.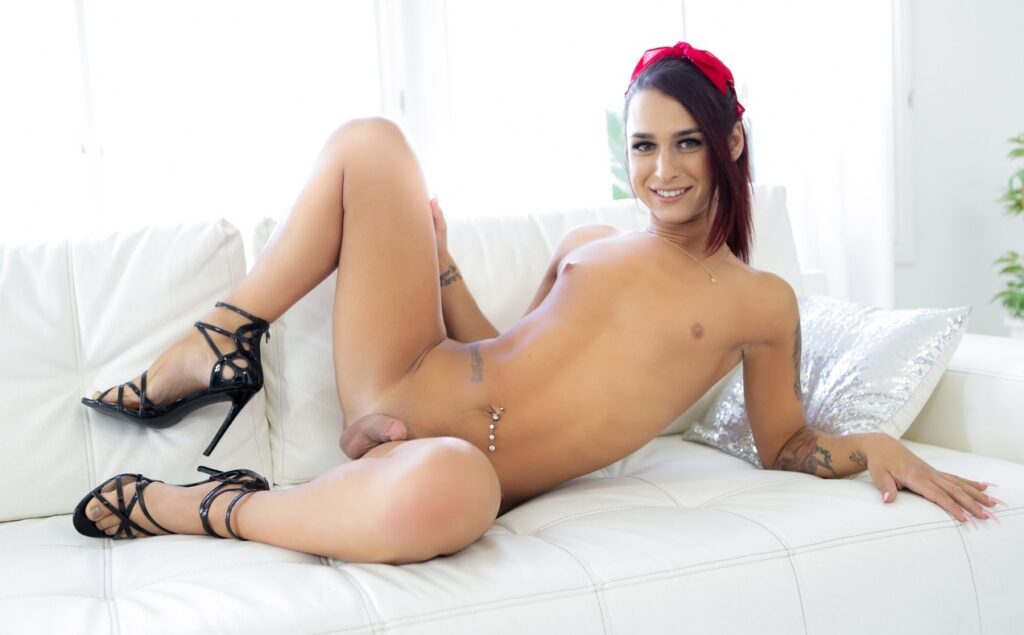 7. Kayleigh Coxx
Blonde and with freckles, Kayleigh Coxx has been performing since 2017. She's been busy shooting and already has more scenes than some actresses who are in this business longer. She performs mainly as a bottom, with cis guys and girls and fellow T-girls. Her feminine features and average-size cock make her look very sensual and approachable.
Kayleigh Coxx's Instagram was full of hot modeling photos, but now she lets her 81.5k followers see her other side. Now she posts more pictures from her private archives that show her posing or just goofing around.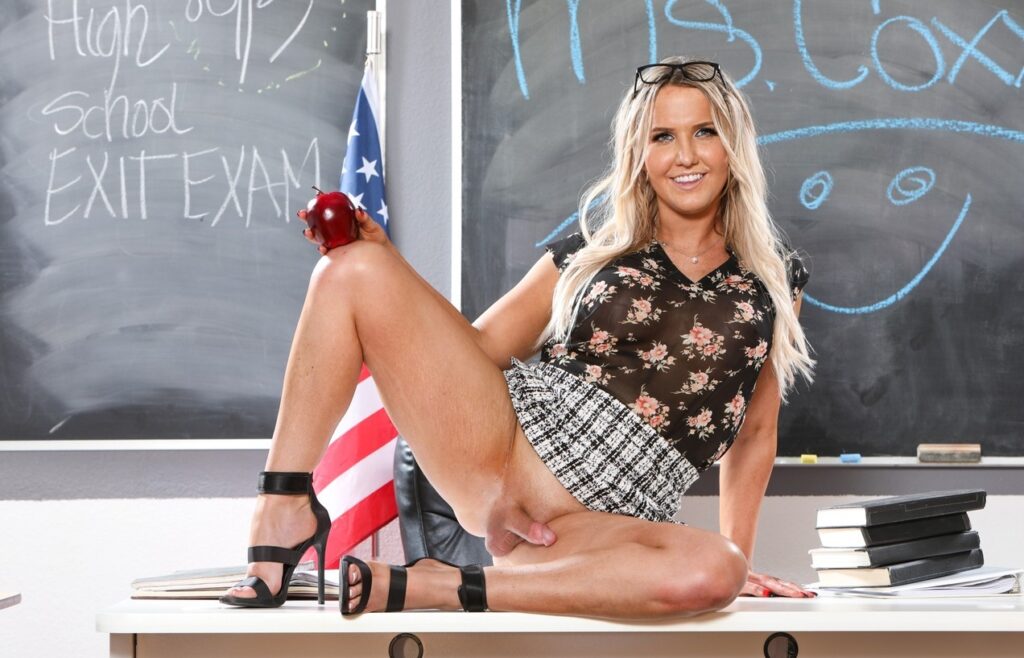 6. Jessy Dubai
I don't know what is more attractive, Jessy Dubai's tight body with huge tits or her drive for filming porn. This hot Latina made her debut in 2013 and amazed everyone with her performances. She can be both rough and gentle, dominant and submissive, top and bottom. That talent got her several awards, including XBIZ's Trans Performer of the Year (2016). Something very intriguing about Jessy are her tattoos. They're sexy and show her sense of humor (like the tattoo of eyes above her cock – together they make a funny face).
No wonder this Latin beauty has 134k followers on her Instagram profile. From modeling shots and promotions of her latest videos to memes and private photos – fans love all of it.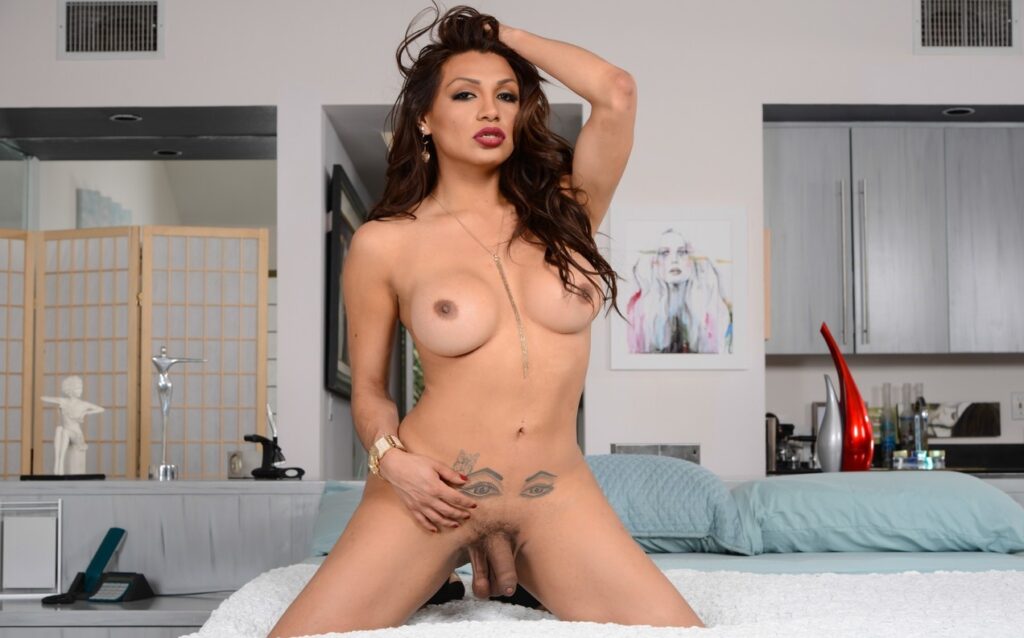 5. Casey Kisses
Tall, leggy, blonde, with huge boobs and eight and a half inches of meat between her legs. This is not a dream; this is what gorgeous Casey Kisses looks. Since she debuted in 2016, Casey has worked with many top productions, such as Trans Erotica, started her own site, and shot over 100 videos. Guys, girls, cis, or trans, Casey enjoys fucking all of them both on camera and in private life. Her high-quality performances got her the TEA's Best Solo Performer award (2019).
Casey Kisses loves showing her personal life on her Instagram page, as much as she loves posting sexy lingerie shots. And I'm sure her fans love it, too, as she has 213k followers.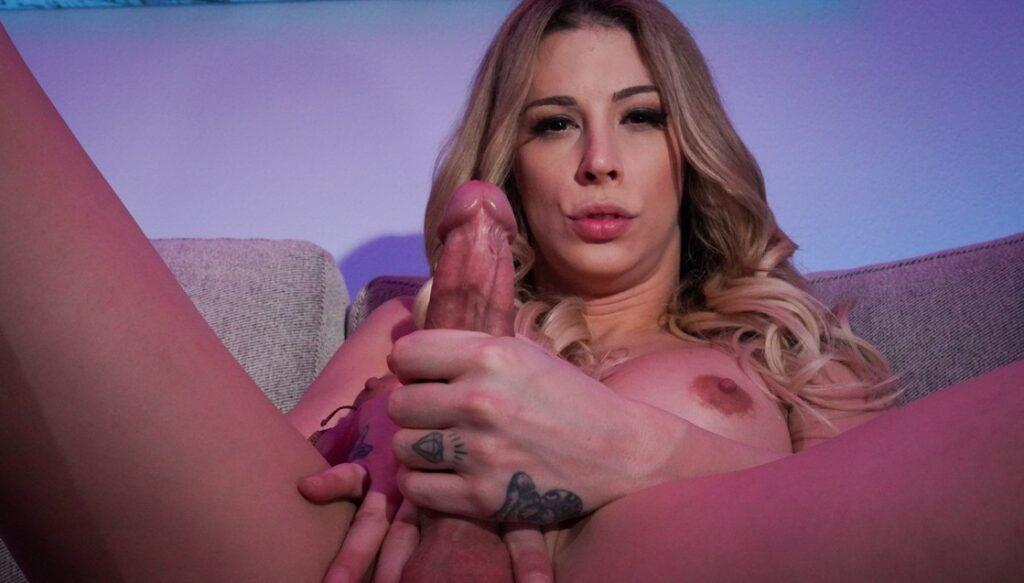 4. Domino Presley
After more than a decade in the porn business, Domino Presley doesn't cease to amaze. Her devilish eyes and dark hair give her a very seductive look. Domino appeared in her first porn movie when she was 23 years old and got her first award just a year later. She is very productive and posts a lot on her own website as well. When it comes to her contracts, Domino is very picky. Although she gets a lot of offers, she chooses only the ones that will let her enjoy her work and show her talent in her own way. That means filming with the people she likes and doing things that turn her on.
Domino's Instagram also shows her productivity. She has 1700+ modeling photos in lingerie, tight dresses, or leather, posted for her 161k followers.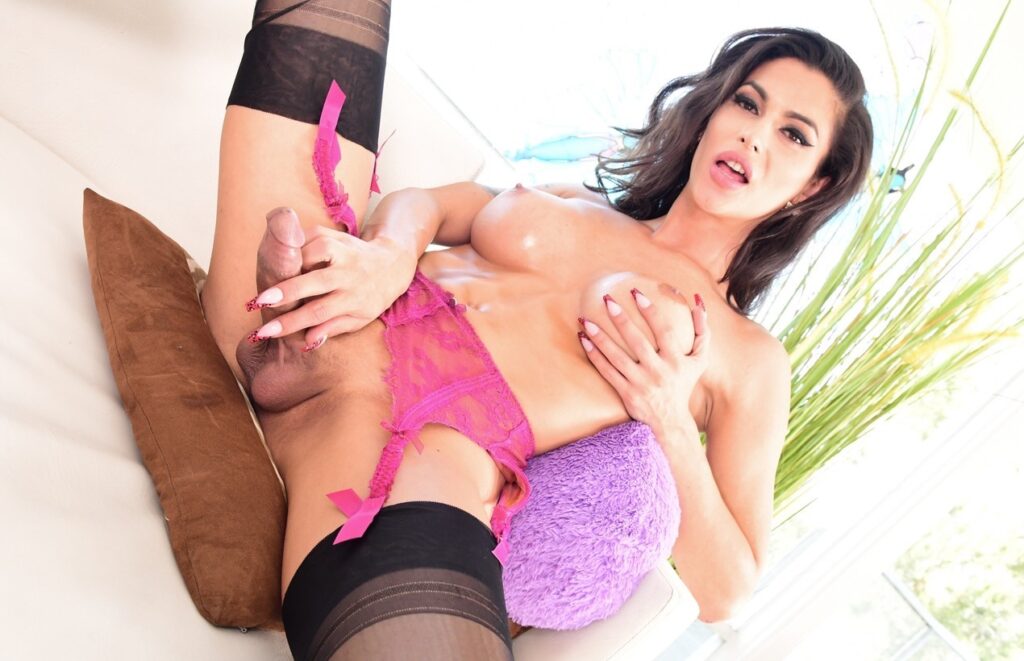 3. Venus Lux
Venus with a Penis is how this hot Asian girl calls herself. With Chinese and Mongolian origins, Venus Lux has sexy Asian features. Her 34C tits and a big dick add to her stoning looks. Before debuting as a porn actress in 2012, Venus was in stripping and escort services. Shortly after her first appearance, she became wide-known, and today she is one of the busiest trans performers with more than 350 movies. There are various niches among these movies, including her performances as both top and bottom. Venus has the ability to be both elegant and a complete slut while she has her ass fucked hard or while plowing someone else's tight hole.
Between shooting for different productions and advocating for trans rights, Venus also has her own website and directs many movies herself. She has received many awards, including AVN's Transsexual Performer of the Year (2015, 2016), TEA's Best Solo Website (2016), and XBIZ's Transsexual Performer of the Year (2015).
For a pornstar as famous as Venus Lux, it is a surprise that her Instagram account no so active. It only has few sexy photos, so I guess its purpose is to promote her official website. Despite that, it would be a sin not to include this goddess on the list.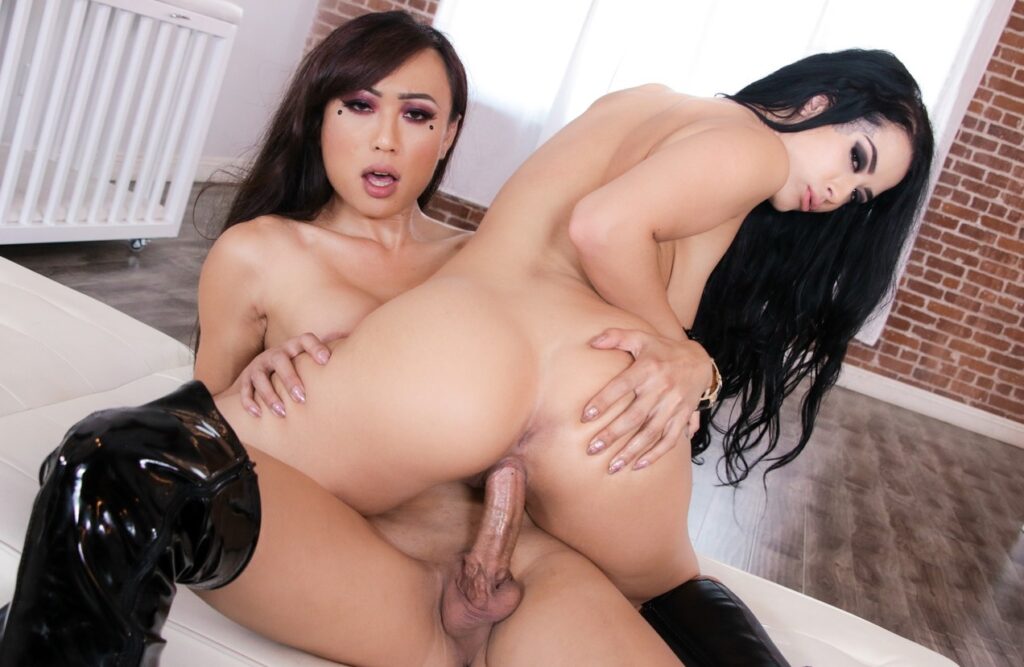 2. Chanel Santini
Ranked among the top pornstars on several platforms such as Pornhub, Chanel Santini rightfully earned her place on this list. This Mexican babe entered the porn industry in 2016, as soon as she turned 18, and she has been filming non-stop since then. Shooting for her own site, and for top productions like Grooby and Trans Angels, Chanel has won many awards. That includes TEA's Best New Face in Porn (2017) and XBIZ's Trans Performer of the Year (2018, 2021).
She is a very productive solo performer and has also partnered with cis girls and guys and T-girls as both top and bottom. Most of those scenes show Chanel plowing some cis girl's tight pussy with her huge cock. Her portfolio is full of various niches, including parodies and role play.
It seems to me that her Instagram profile is relatively new, as she only has 15.2k followers, and the first post is from this year. Still, with photos as hot as the ones she posts, I don't doubt that these numbers will grow.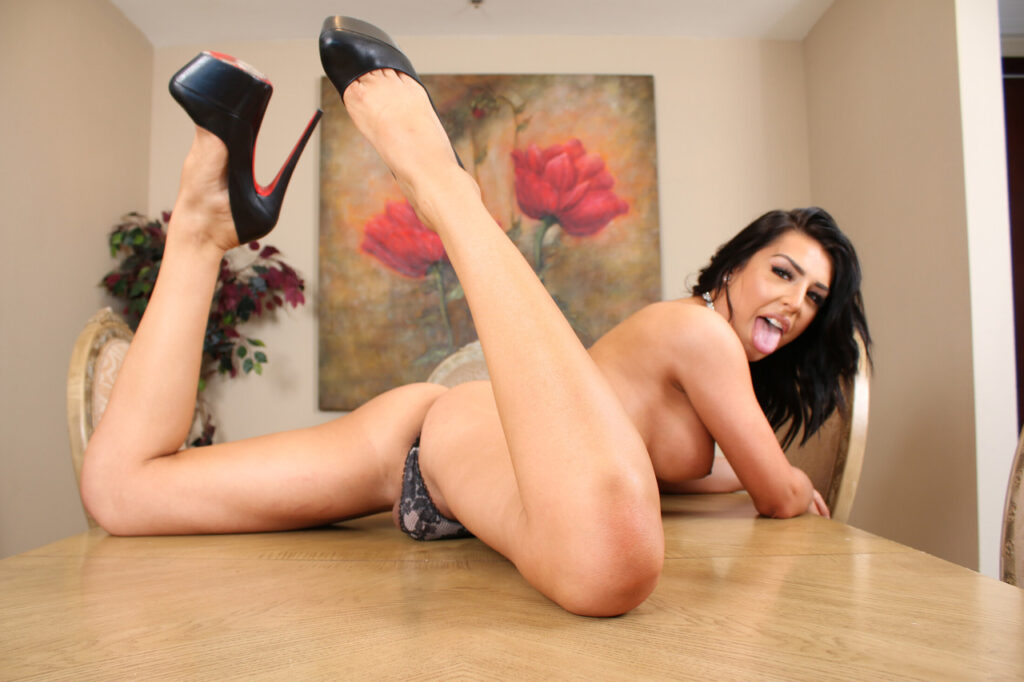 1. Natalie Mars
I don't believe there is any performer as versatile as Natalie Mars. This hottie with flat tits and fair complexion loves showing her wild temperament. She is slender, with long sexy legs, and a cute face of an intellectual. Natalie started modeling in her late 20s while she was still in transition. Her career went from posting nudes to posting videos where she jerks off her hard cock, and Natalie eventually started doing porn in 2015 with various productions.
When it comes to her preferences, she is a real sex freak. Natalie genuinely enjoys many fetishes, from BDSM and gang bangs to role-playing and pissing. She is a talented bottom and a powerful top, and she performs well with cis guys and cis girls, as well as with trans girls. Natalie Mars has garnered many awards for her performances, including TEA's Best New Face in Porn (2016), Grooby's Girl of the Year (2017), Best Internet Personality (2019), Best Solo Model (2019), Best Hardcore Model (2021), and ManyVids's Trans Model of the Year (2021).
Natalie's Instagram is full of selfies of her cute, girl-next-door face. There are also many lingerie shots. She is very active in posting, and her account has gathered an astounding number of 449k followers.